In a world full of ready-made clothing being a tailor is a challenge in itself. Gone are the days where everyone was fully dependent on these types of tailoring shops from men to women and for the kids also. And it was time-consuming also that's why people shifted to ready-made clothes.
Even if they are wearing the top brands, they are not completely satisfied with this. Because of some fittings, threads coming out, lengthwise, and many more. And that's why some of them have started swapping from ready-made to the tailored one.
Most of them have realized the power and magic of sewed clothes. And are in search of the best tailor in their locality or nearby places.
So the market is there, you just have to target the right audience and choose the best marketing strategies which can help you to generate ROI (Return On Investment).
Let's discuss some marketing tips for tailoring service- 
CONTACT THE LOCAL BUSINESSES
Try contacting Schools, Coaching Centres, Dance Studios, Photographers, stores, local shops, etc. By doing so you directly increase your sales and don't stop here. Convince them to give the contract of the dresses always whenever they are in need.
And in return you can giveaway or some kind of discount if they promise to give you the contract for the upcoming years also.
You can ask them for referrals also. You can also add your personal touch to those clothes and don't stop experimenting with the client's clothes unless they are open to it.
FRIENDLY WEBSITE
In the world of internet users, you should make a website that can be used and easily accessed even by the oldies.
Your website is your first face in the visual world. From here only your visitors will turn into potential customers.
Make sure you are providing all the necessary information regarding your business and the type of services you are providing.
Upload some of your best-stitched clothes or your best collection on the website in a different section. And this will work as a center of attraction for your new visitors and it can be the perfectly fitted Marketing Tips For Tailoring Service.
START GIVING PERSONALIZED EMAIL CAMPAIGNS
We are not asking you to personalize the full format or the subject lines. It will remain as it is even for the coming decades. Rather you can share your work with them and suggest them with your ideas. And if you want you can customize your services or messages at the individual level.
Don't send emails frequently but maintain the consistency of sending the emails and wait for their reaction or how they interact. You can even use some online tools which can give you all the data about the emails and whether they are even opened or not.
INTERACT THROUGH SOCIAL MEDIA ASKING Q&A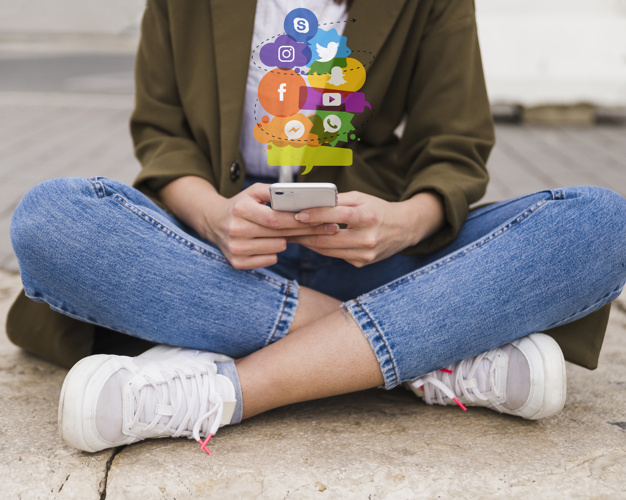 Getting in touch with your audience and new audience through social media can be the best Marketing Tips For Tailoring Service that you can apply. Share your work's pictures with the best captions but with the proper CTA (Call To Action).
You can also ask some questions regarding your work by putting them into the story feed. And wait for their reaction, later show the results also to them. By doing so it encourages them to follow you for more interesting content.
If you want to get involved then make use of live videos, discuss your work or about your upcoming works, share some details about how you started, and your motive behind it.
MAKE USE OF CRM
Opt for an adaptable CRM which can manage your customer database and keeps all your records. If you are using CRM then it will help you know about everything like new updates, it will manage all your queries, appointments, etc.
It doesn't matter how small your business is if you are using CRM it will help you in bringing new customers, keep all their contact information, and will also track your sales record.
Don't run after every single marketing strategy, as they can be of help but not for everyone, so these are the best Marketing Tips For Tailoring Service which can be used everywhere. If you keep focusing on targeting new audiences through paid ads or via social media platforms then that's great and keep doing it. Use some techniques for retargeting your old customers. And try to reach those who require you or are searching for you badly.
In this business try to cover your nearby locations also while using paid ads, because for the best things distance doesn't matter that much.
If you are also looking for The Best Marketing Strategies or Marketing Tips For Tailoring Service, then Feel free to reach us at 9783207700 Or Visit us at: www.brandchanakya.in