Social Media Marketing (SMM) is nothing but a different way of promotion on different social media platforms of products or services for more reach, verified leads, ROI (Return On Investment), increased website traffic, etc.
SMM is based on the principle of organic search or reach, which means when its social media platforms and website is perfectly active, then it directly changes the position of the ranking of your website on the different search engines.
SMM is widely used for the interaction with the new and potential customers, to increase the brand's visibility, and to reach more potential customers. The main reason behind SMM is to get more genuine feedback in the field of improvisation.
Brand Chanakya – Digital Marketing Company in Udaipur (Rajasthan) India offers various services in Social Media Marketing-
FACEBOOK MARKETING
Facebook is the most effective of marketing as millions of people are using it for sharing some pictures, telling stories, or even searching for some relevant stuff to use in daily life. For Facebook Marketing, the business or service page is created in which all the necessary information about the product or service is provided along with the contact details. And then images, links, posts are shared on the page so that customers can know more about them.
Sometimes paid ads are used for better promotions to target the audience not only of that particular region but wherever they want to promote it and get more engagement. Along with these, events can also be organized to attract more potential customers. And here all age group people are targeted for the promotions.
INSTAGRAM MARKETING
It was launched in the year 2010 but since it has gained a lot of popularity amongst the youth. Earlier it was just a picture sharing app but now it is a wide market for marketing especially for those brands whose only target is the young generation and to grab more attention towards their brand or product.
It is almost similar to the other sharing apps, with profiles, and news feeds. On Instagram, it becomes easier to interact with the audience via stories by asking questions, poling, etc. To make your content viral you'll have to post some relevant, attractive content keeping in mind how attractive it looks from the viewer's persona. If the young generation is targeted more than it will be very useful.
PAGE MANAGEMENT
Managing a page is a crucial task, and is not managed by just posting, or updating, but it requires a lot more work to keep your audience engaged, bring more customers, and to generate traffic. In your absence, your page is the only thing you have to grab more attention so for that there are multiple things done to keep the page active and convey all the messages or information of yours and the service to the customers.
In this page management, all social media platforms are included in which engaging content is being shared regularly, ads are set up whenever required, follow requests are sent to increase more engagement, and insights are checked regularly to see whether all those tactics are working in the right direction or not. "A picture says a thousand words" type concept is being followed more for more reach, engagement, etc.
LEAD GENERATION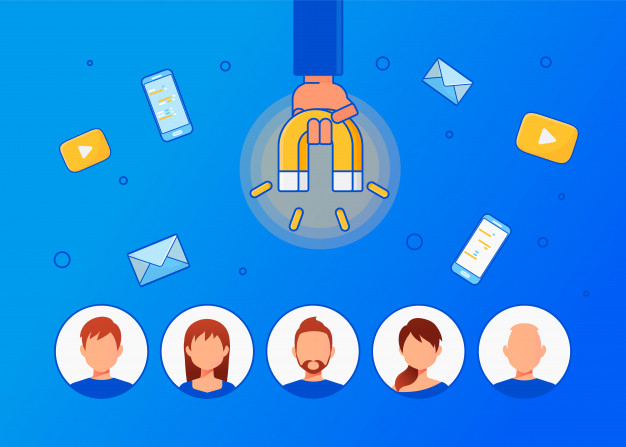 Through lead generation, the user or company converts the one who shows a little bit of interest in your product or service. Some of the best examples of lead generation are blog posts, coupons, giveaways, live events, webinars, etc. Lead generation is not less than a necessity, as you want to have someone to sell your product or service. And for this various types of techniques are used such as blog posts, quality content, emails, social media platforms, added with some offers, discounts, or giveaways to transform them into potential customers. In some cases, re-marketing is also done to bring old customers or clients.
There are multiple methods of generating leads but the only thing matters is that it should be the verified one or not alike the regular one. Lead generation can be done in an organic form as well as in paid form also. Sometimes ads or campaigns are also used on different social media platforms to generate more but verified leads.
WEB TRAFFIC
Even though having a quality, easily accessible website isn't enough to drive sales, lead generation, traffic, or ROI. There are means of increasing web traffic but the thing matters the most is that what was its duration of staying, where did it went, and was all that helpful or not. Traffic can also be increased by adding the link of the website on all the social media accounts and also by adding the link to the posts that are being shared on the sites.
Increasing web traffic is also an important factor as all information, details, etc of your business, service, the product is shared with a description, proper images, and many more as it is the only means of selling of your product or services directly along with the growth, even if you don't approach the new visitor via call, or message.
APP DOWNLOAD
Getting your app downloaded by the people is not an easy task if they are not getting something new, unique, and relevant form the app. But if the app is full of some amazing content, have something new and exciting to offer then you can probably get the most of the downloads very easily. But just a one-time download should not be the target, it should be to keep the app in the user's phone or the gadget for a longer period. So, for that many marketing tactics are being used and all the inside things are being analyzed whether people find it more attractive or not.
While social media sharing app's download link is added along with all the information including the contact details. And for more app downloads different ad campaigns are being set up and run on different social mediums.