Marketing Tips For Fashion Designing Institute
There are thousands and above students who are very passionate about fashion. And seriously speaking they have a better fashion sense than any other. But the only matter of concern is either they are not aware of it or are not getting proper guidance to follow it and make it as a career.
So don't you think that targeting those students will be much more beneficial than any other thing? Those students can be anywhere even in villages or in the city areas. And it's the high time to target those students as the fashion industry is evolving day by day.
New trends are coming and going every day. And you just need a little bit of creativity and uniqueness that's it, and you are ready to rock the world of the fashion industry.
Well, we are not asking you to target only those students but also those who are creative, unique in their own way, and require training to show their skills and fashion sense to the world.
So, without wasting any time lets see how these marketing tips for your fashion designing institute is going to work-
MAKE ONLINE SURVEYS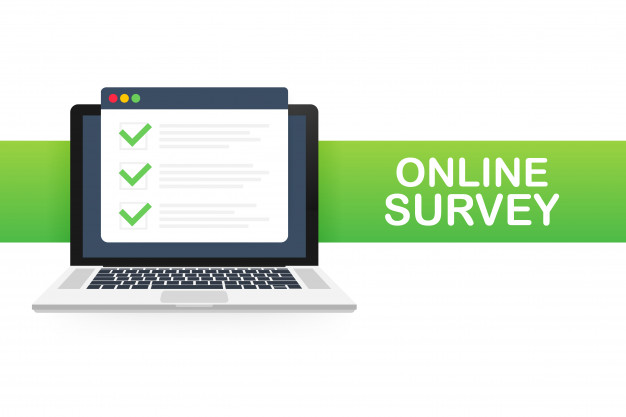 Make use of the internet a little bit and see how much difference it made into your life and in the growth of the institute. And for this, you don't have to be tech-savvy or computer expert. You can just start by asking simple questions like their interest, likes, dislikes, hobbies, passion, and the way they describe things.
You can do this offline (if possible) and online as well and there will be no issue occurring. Use social media platforms for this or simply get a pop up to your website to collect all the necessary information you want from them. When all these things are done don't forget to take their contact details and name. So that you can use it later for marketing purposes. This was another Marketing Tips For Fashion Designing Institute
IT'S SET UP AND LOCATION
Your fashion designing institutes' set should be more than a just institute. As it will be the main center of attraction of your institute and the reason behind choosing yours over others. Try to include all the necessary things which are required in the boutique or at the fashion studios. Think in a creative way to redecorate your institute and learn these Marketing Tips For Fashion Designing Institute and add some of the interesting elements too in it. Make sure that your institute should not look like an old school or just a learning institute.
If possible then choose the location near colleges, coaching institutes, or somewhere there, that you are easily reachable through the local transport or with a personal vehicle. If these all things are not possible then increase your visitors base by doing the good quality of marketing.
PROMOTE WISELY YOUR FASHION DESIGNING INSTITUTE
When you are doing promotions or promoting your institute amongst the students and their parents then you are not only doing marketing but also inviting them to your institute to be the part of your big family of students and mentors.
Promote them on different social media platforms like Facebook, Instagram, Pinterest, LinkedIn, YouTube, Reddit, etc. If your main target audience is amongst girls and married women then you focus more on Instagram and Pinterest. As half of the population of ladies can be found there and the best part will be that without doing much effort your work will be done but in a very effective way.
FEEL FREE WHEN IT COMES TO THE INTERACTION WITH THE PARENTS/GUARDIANS
It will be your great step towards the growth of your students and your institute. And we all know that parents want to know every single detail about their growth and development.
Parents' interaction should be on your top list of the priority list. It helps students to focus more and work hard on their skills to make more beautiful things from simple pieces of cloth.
Organizing meetings with parents or guardians can be a great help if meetings are not possible then you can also send them emails with the necessary information about their work, punctuality, and progress. And share those reports also about the tests taken, competitive classes held, or different exams.
These were the basic Marketing Tips For Fashion Designing Institute that you can use for your institute to increase its brand awareness, growth, and be the most popular institute amongst all the other fashion designing institutes. If you don't have much time for marketing or increasing brand awareness then reach us out without any hesitation and we will make sure to do the best marketing for your institute to increase its growth along with the generating ROI (Return On Investment).
If you are also looking for. The Best Marketing Strategies or want more Marketing Tips For Fashion Designing Institute then Feel free to reach us out at 9783207700 Or Visit us at: www.brandchanakya.in