While everyone is busy with their tight schedule there are few left who are heading towards a healthy and nutritional lifestyle. And this reason is enough to explain the demand and rise of a nutritional expert in the nutrition industry. As they are more aware now as compared to the old people, they are taking care of eating, sleeping, exercise, and many more.
Doing enough exercise to lose weight or gain weight is not enough. You should include nutrients as well in your regular diet or else your body will be of no use and you won't be able to do a single job.
You can also get a chance to work with some elite clients and that's much more enough to ask. If you are qualified enough to get this title then you must know about its struggles and achievements. So, it's on you how you take it seriously and efficiently.
Now, let's discuss the Strategies to grow nutrition consulting business and you must know everything about your career before starting the marketing.
EXECUTIVE SUMMARY
This is the most important part of your Strategies to grow nutrition consulting business as it must include your name and its history along with its motive to start your business, the products and service you are or you will offer, the reason behind choosing the business, your feelings, and values for it.
In short, this section is about you and how you take this business and what are your plans in terms of its growth and expansion.
BUILD A WEBSITE
If you need to reach the right audience at the right time and right place then the website is your thing.
You don't have to make such an expensive website but it must include all your information regarding contact details, your services, your products (if any). And most importantly blogs.
You can also include a contact box on the website as it becomes easy for your visitors to approach you regarding their queries.
SHARE YOUR KNOWLEDGE
You can share your knowledge in different ways such as blogging, seminars, workshops, etc. This will lead you to gain more popularity and your trust will be built amongst them and will work as the best Strategies to grow nutrition consulting business
. While doing so it even helps you in increasing the credibility of you and your business. If you are attending these types of events or seminars and organizing some workshops at your place it helps your business to be more and more successful.
START WORKING WITH ORGANIZATIONS OR INDIVIDUALS
When you know that you are a good nutritionist then what are you waiting for!! But for this, you will have to do some research about the organization or about those individuals who need you, but can't reach due to some issues or whatever it may be.
If you have your products then what time you should start working with them, as there will be lots of people who might be interested in your products and end up buying those. While consisting of any type of form with the organization do not hesitate to share the pros and cons. Be open to everything.
While for individuals you will have to work hard on them and let them also understand its pros and cons. And you can share your products also if they are interested.
START WRITING BLOGS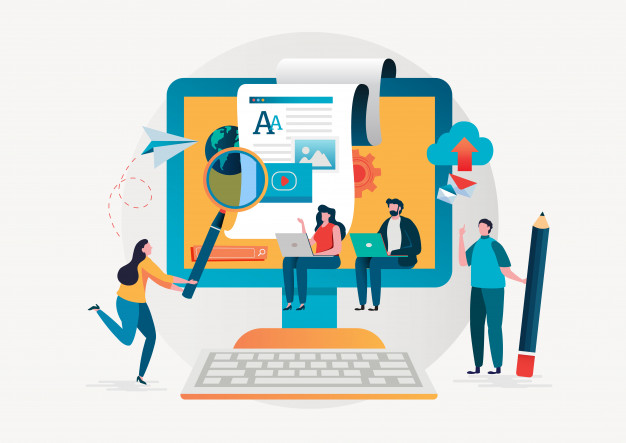 Blogging has been proved as the most effective way to be in terms of Marketing Strategies to grow nutrition consulting business
 or spreading your knowledge. Through blogging, you can even share your products and services. And for products to share its benefits, its usage, when to consume, etc. But for services giving a detailed explanation will be much better. You can also share your working experience with clients and organizations. Try to connect with the audience in your way. And encourage them for this.
Every once a year everyone wants to eat healthily and live a healthy and organic life. So you as a nutritionist can use this as an opportunity to be the best and successful nutritionist of the town. But the question arises on how to target those people right? There are various social media platforms on which there is a habit of sharing every single thing of social media and from there you can select your target audience and if this is not helping you then you can even go for paid ads which are pretty much helpful.
As you've gone through all the Strategies to grow nutrition consulting business then what are you waiting for, grab the enthusiasm and get back to work and achieve all your targets.
If you are also looking for The Best Marketing Strategies, then Feel free to reach us out at  9783207700 Or Visit us at: www.brandchanakya.in